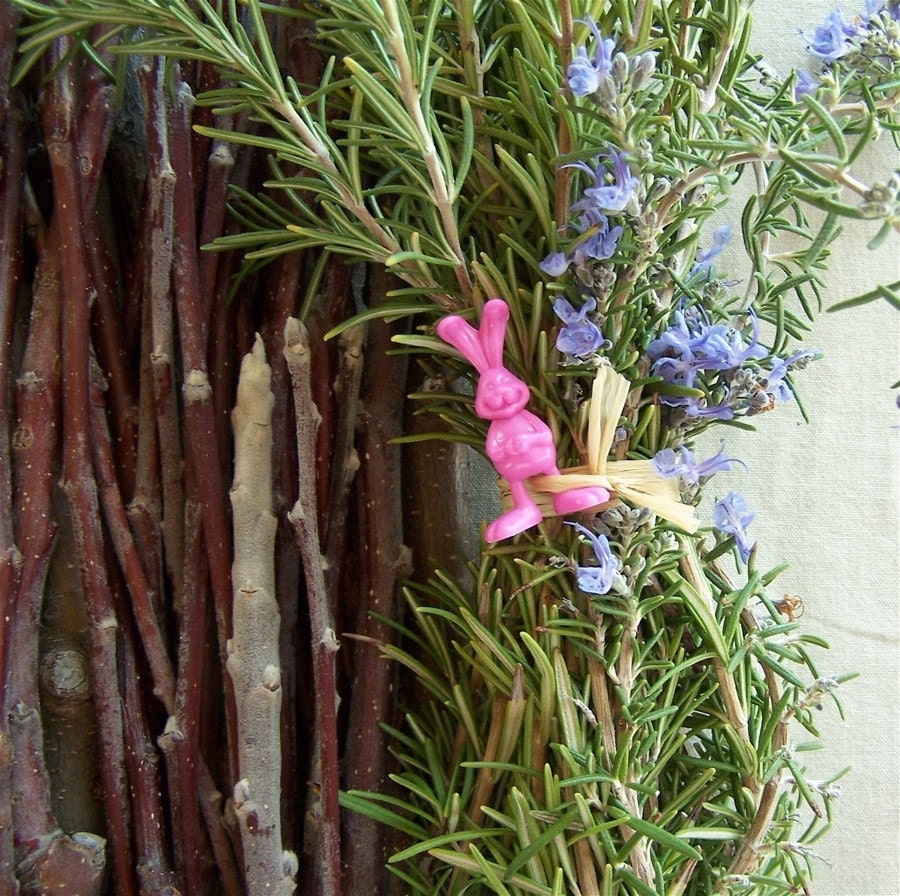 Pruning season is about to begin here at Twilight... Hooray for the bunnies and this Blessed Bunny Bundle by brizel4TheAnimals is just the Nirvana ticket for those hares of yours...

Offering up an array of fresh organic treats sure to please those buns:

21 oz of gourmet apple wood chew sticks
03 oz freshly picked rosemary sprigs
plus
01 plastic bunny, which the human gets to keep.

The apple wood gnawers measure between 7-8" long and their thickness will vary between 1/8" to 7/8" (I hand cut & create an assortment of different sizes for each order!) The fresh rosemary sprigs will also measure approx 7-8" and you may even see some yummy tasting flowers attached to these green twigs since the rosemary bushes begin to bloom at this time of year ! and the plastic bunny will arrive in one of these variable colors: orange, pink, purple, yellow, green or blue !

***

I own some 20 acres up in the mountains where I have planted orchards and floral gardens. Personal funds are put towards helping to sustain this habitat which attracts birds, butterflies, bees, bats, hummingbirds... and it is also a seasonal mating ground for dragonflies ! Twilight is part of a 2,000 acre ranch out in the chaparral wilderness where wild animals still roam.

I provide a home for my animal rescues, create & maintain habitat for wildlife to prosper, support animal welfare through petition & animal advocacy work, donate 10% of my Silk Tapestry Art Box sales to EFA's Charity of the Month, and promote & support Team EFA members through Etsy Treasuries & the EFA blog. I am also Team Captain, Membership & COTM Leader & Blog Editor for Team EFA !