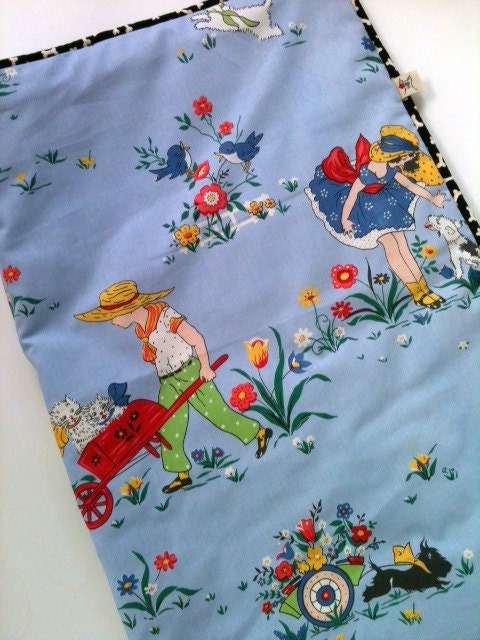 What a treat for your furry one to cozy up with this retro blanket all to themselves. They will love you for pampering them so with this treat from BarkingDogBlanket! I was gifted both of these fabrics and just fell in love with them. Could not wait to make a blanket for some lucky furry one.

My blankets are sold online on etsy and at several pet boutiques here on Oahu.

I donate 10% of all sales and then some to our local Hawaiian Humane Society and OahuSPCA plus every month I send a little love to our Team COTM. Every little bit helps!

I have lately been doing more behind the scenes help at our shelters in addition to the donations. I designed and made kennel covers for the off site adoption kennels and a wind block for the bunny hutch to keep the bunnies protected from the gusty wind. Recently a local high school student asked if she could mentor with me ; ) she is designing sustainable doggie toys and we plan on selling them at the shelter with 100% proceeds to our local OahuSPCA.