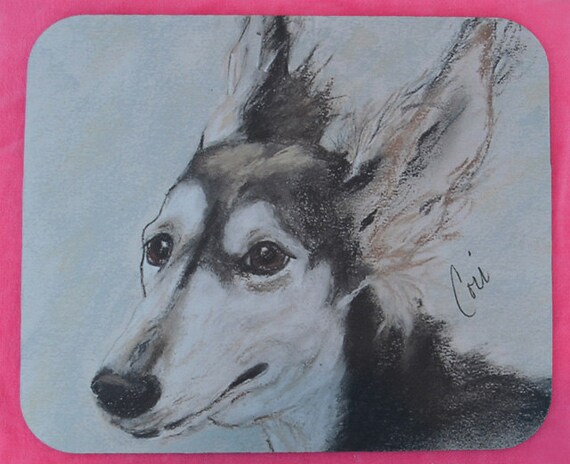 As our August Monthly Challenge Theme is "Anything Goes", I decided to share my breed of dog, the Saluki. Not only am I sharing the Saluki breed but also I am featuring an item that depicts one of my own Salukis. I chose to share
a mouse pad
of my Saluki, Zoe. Zoe was lure coursing when this picture was taken. I was so enamored by the photo that I decided to create a drawing based on the image. One can see by the smile on her face that she loves to run. This drawing is so special to me that I have used it to create many artsy products including this mouse pad. Actually I use this particular mouse pad at my desk so that I know Zoe is always with me.
The Saluki is the oldest recognized breed. Salukis come in many different colors but I prefer the Grizzle color because the mask around the face gives Salukis so much character. Salukis go back to the time of the Pharaohs. They were bred to hunt rabbits and gazelle. They are born to run but at the same time are very much the couch potato. Watch out they love to hog the bed.
A percentage of all my sight hound and Saluki items from
terikor
go to the benefit of Stola, Saluki Tree of Life. This is the national rescue organization for Salukis. Besides donating to Stola, I have fostered Salukis for them. Stola also calls on me to do home checks on potential homes in the Los Angeles area. Salukis have become such an integral part of my life giving me pleasure and unconditional love that I feel it is so important in my small way to give back to those Salukis in need.