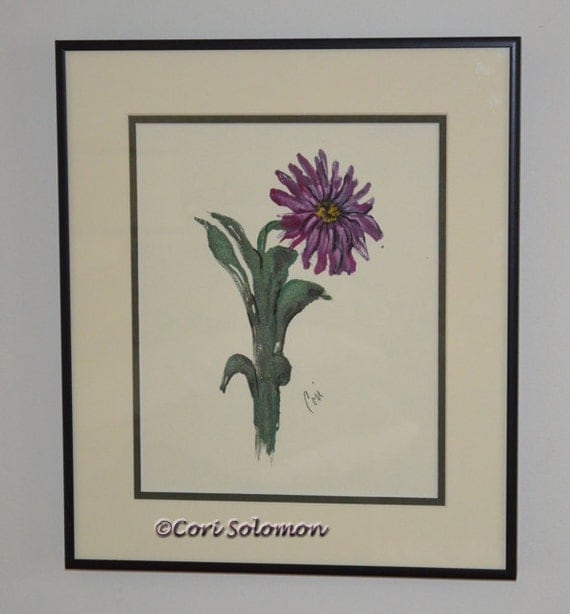 I love working in my garden especially in the spring when the flowers are just beginning to bloom. One of my favorite colors is purple and the flower depicted in Purple Simplicity is one of the purple daisies that adorn my front yard. You will find various shades of purple in both the front of my home and in the back yard. There are purple roses, flowering vines and ground cover with tiny buds of purple flowers.

Purple Simplicity is a Monotype by
terikor that depicts the simplicity and beauty of this single flower. This hand pulled print is framed and double matted with a hint of green border.

The charity I choose as the beneficiary of a portion of the proceeds from the sale of this flower monotype is the Etsy for Animals Charity of the Month, Ratbone Rescue.