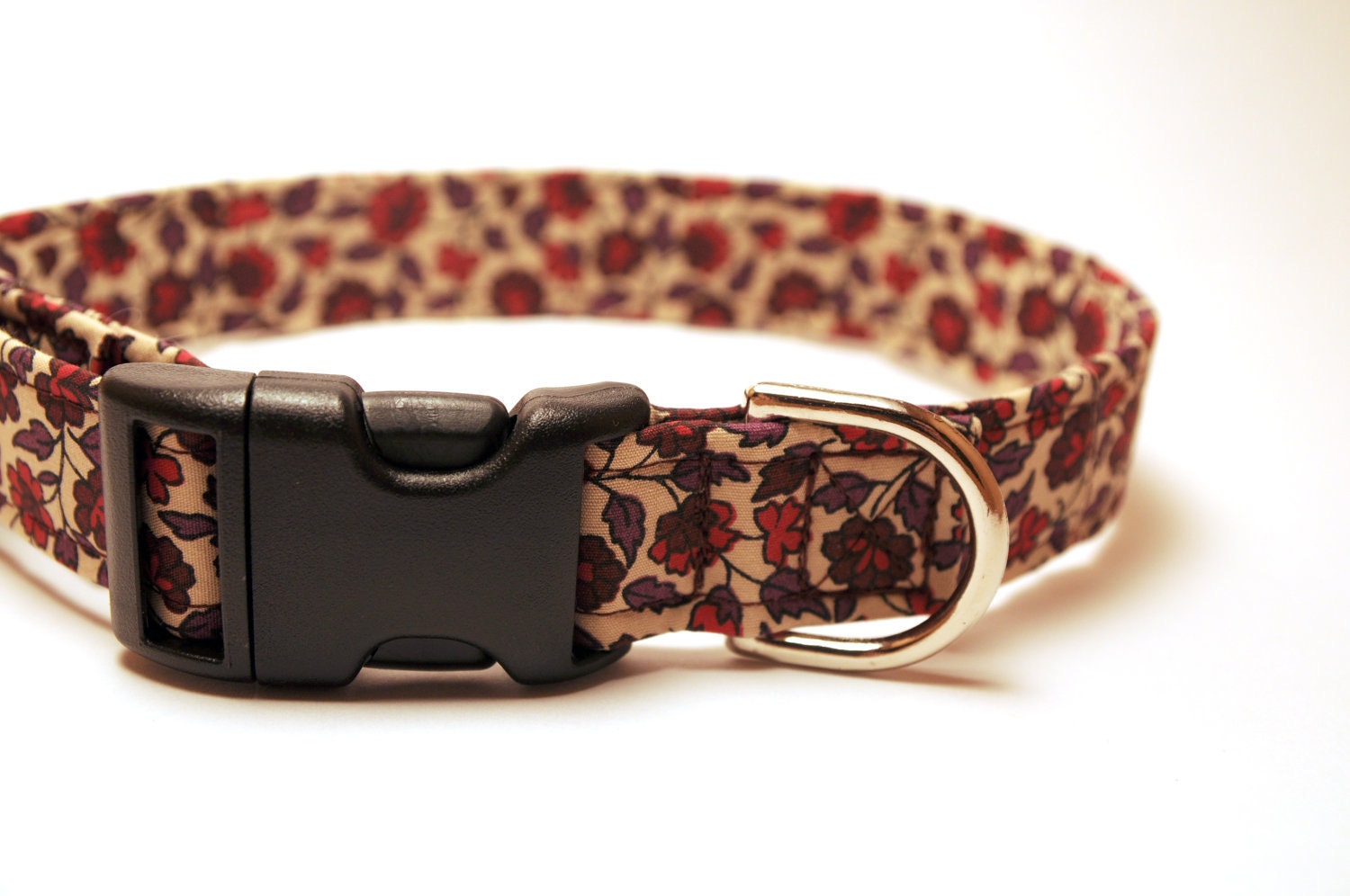 This collar by ShortcakeDesigns is especially unique as it is made from a reclaimed women's dress shirt. You can even find some of the original beige stitching left over from the original shirt! The wonderful flower and vine pattern of this fabric remind me of harvest time in the garden. I just love this collar because while you give your furry friend a new look you also recycle, reuse and help provide for homeless animals!

All profits from the sale of this collar will be given to
Team EFA charity of the month. 10% of sales from all other items in my store are donated to local and or national animal rescue organizations, such as the Iowa City Animal Center and the National Mill Dog Rescue.