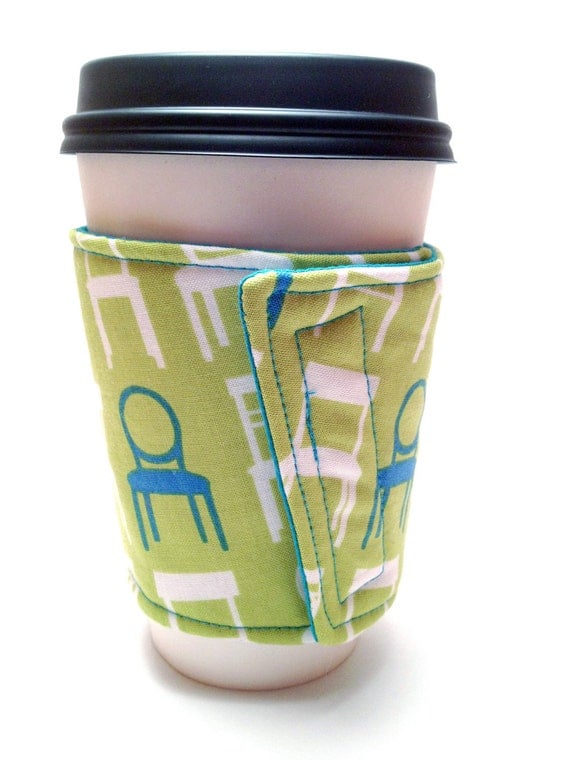 Love that morning cup of coffee? Why not make a statement and help preserve the environment all while enjoying your favorite beverage with this reusable coffee cozy by Shortcake Designs? This cozy is not only green, lime green to be precise, but its oh so eco-friendly.

Shortcake Designs' handcrafted coffee cozies are extra wide to protect your fingers from hot beverages while also providing extra insulation keeping your hot drink hot OR your COLD drink cold. The velcro fastener makes each cozy fully reversible! Fits most sizes of disposable coffee cups, including those from popular chains (e.g. Starbucks and Caribou).


All profits from the sale of this cozy or any pet item from Shortcake Designs' etsy store are donated to our local animal center, the
EFA charity of the month, or the National Mill Dog Rescue. It's our way of saying thanks for all the unconditional love pets give us!