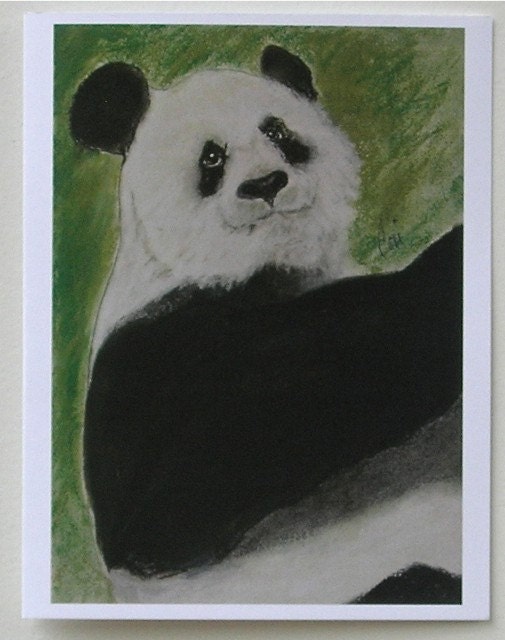 When I think of eco-friendly or green the first thing that comes to mind is our forests and those animals that depend on it for their habitat and survival. I chose the Panda as the fauna because it is one of many animals dependent on our green flora to live and the panda is one animal everyone is intrigued by as there is something very enchanting about them. The green background represents the forest that the Panda lives in. So much of our wildlife depends on our maintaining the balance of our forests.

The panda depicted in these
note cards by terikor is Bai Yun, which means White Cloud. Bai Yun is the female panda at the San Diego Zoo.

This pastel drawing was created by applying water with a brush to the soft pastels. After I reapplied the soft pastels for texture.


The charity I have chosen to benefit from the sale of these note cards is California Wildlife Center as they rescue and save wildlife in Los Angeles County and the California coastline.