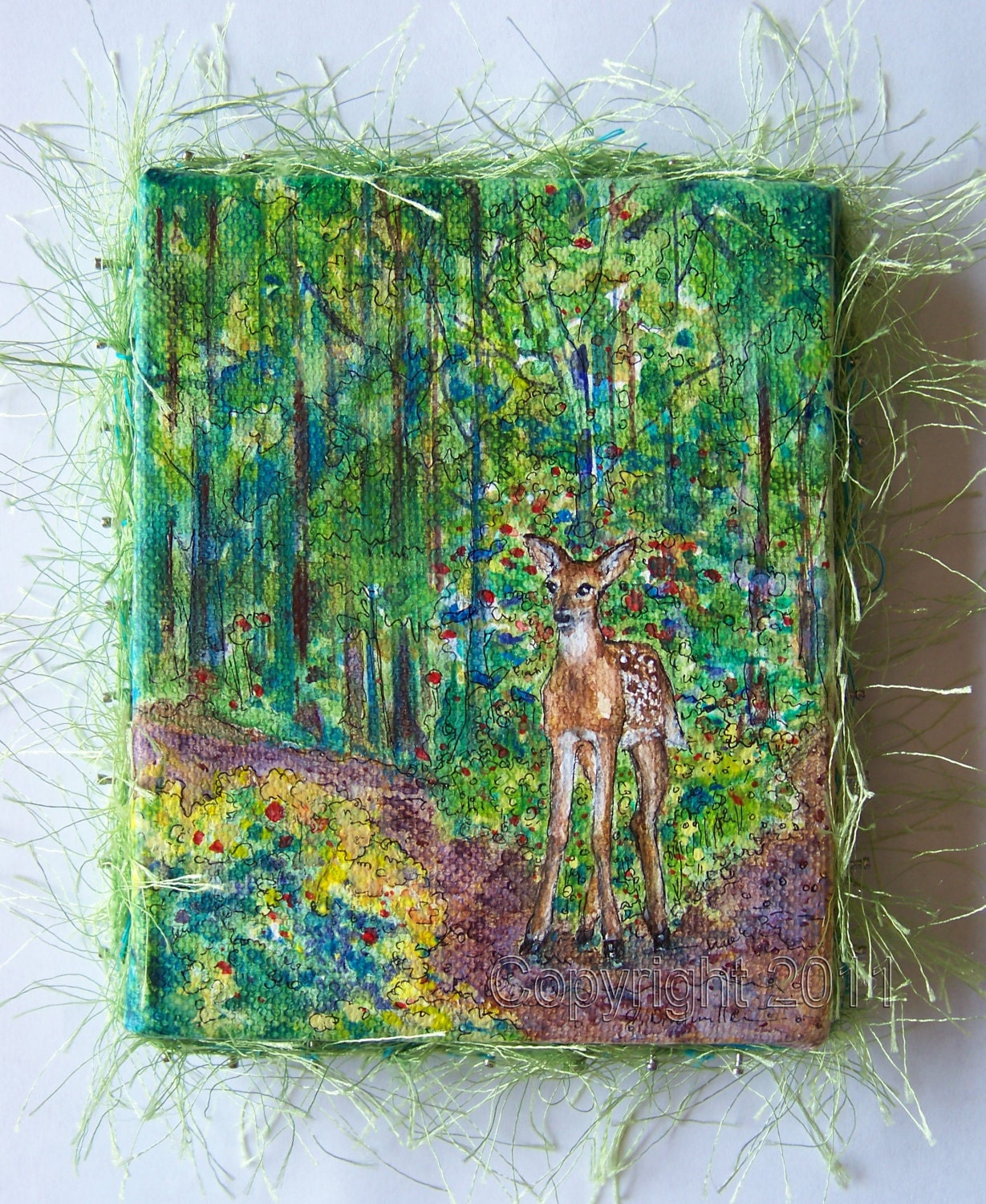 PRODUCT DESCRIPTION
"Little Deer in the Forest" is a 4" X 5" original painting by thebluewindmill. It is rendered in acrylic, gouache, and ink. The border is edged with 100% polyester yarn in apple green and tied with egyptian blue cotton thread. Small nails tack it in place and it is signed, titled,and dated on back.
PRODUCT PRICE
$45.00
ANIMAL CHARITY DONATION
10% of the profits from this item go toward supporting the Charity of the Month, National Mill Dog Rescue!
ABOUT THE CHARITY
The National Mill Dog Rescue was established in honor of Lily, an Italian Greyhound. Prior to her rescue, she spent 7 years of her life as a commercial breeding dog and puppy mill mom in deplorable conditions that resulted in the deterioration of part of Lily's mouth and lower jaw, mammary tumors, and an intense fear of people. No animal should suffer as Lily did!