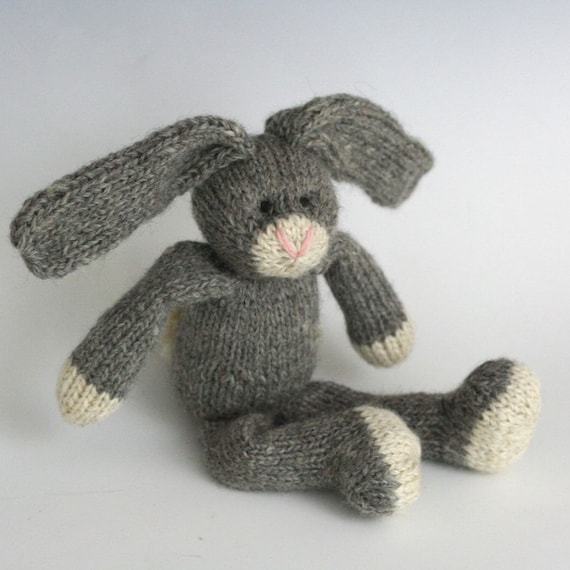 PRODUCT DESCRIPTION
Pepper Bunny by yarnmiracle will add just the right amount of spice to anyone's life. *ah-choo* Just shy of twelve inches from head to toe, Pepper's pudgy self is knit from from un-dyed, hand-spun blend of alpaca and wool from Shadyside Farm Studio. The cream accents on his paws, nose and tail are hand-spun Shetland wool. His soft, squeezable eco wool filling provides the cuddly middle essential in a companion animal. This bunny's dark brown eyes and nose are embroidered with organic cotton yarn to avoid small parts.She is $86 and 12" from head to toe.
PRODUCT PRICE
$86.00
ANIMAL CHARITY DONATION
When this Companion finds a home, I will donate $10 to my local humane society, Baldwin Animal Rescue.