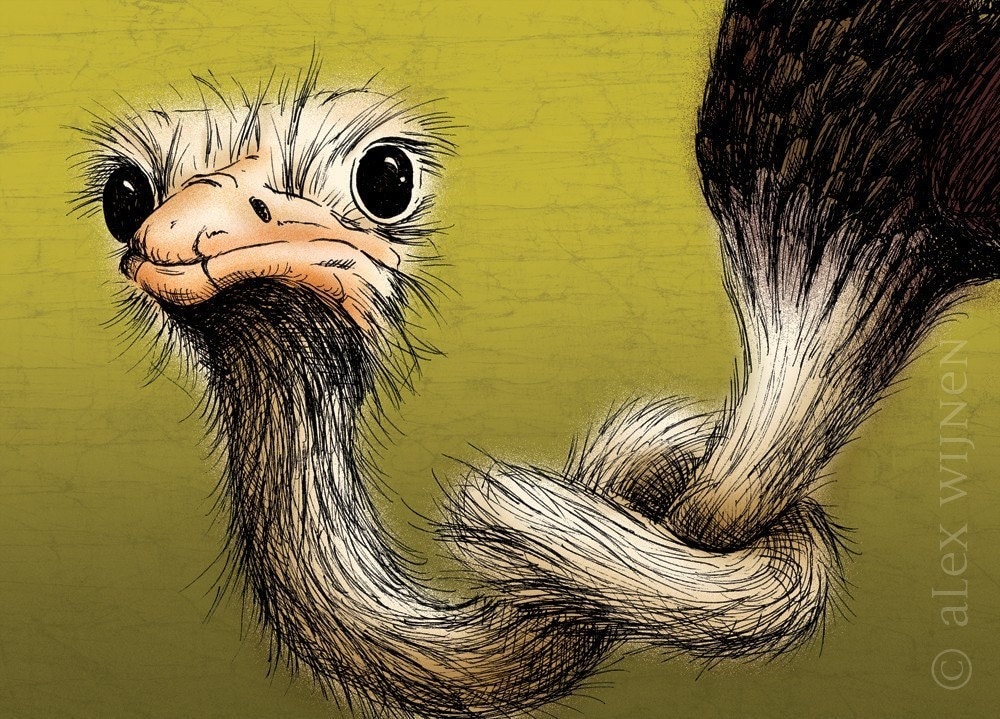 When I stand behind my table at local art & craft shows, I always know exactly which print passersby are looking at when they burst out in laughter: my silly ostrich.

The illustration by AlexWijnen was inspired by a childhood memory where a couple free-range ostriches at an animal park in Australia kept swooping down their long necks to steal our petit-fours. And while I was an avid animal lover, even at the tender age of 5, all I wanted was for those darn ostriches to stop!

All grown up now, I'm a graphic designer and help out the Oregon Humane Society by designing their quarterly magazine. They're my favorite charity and the alma mater of Tucker, our golden retriever, who shares the spotlight with Pogo, our black lab mix. Coco the calico and Pluisje the mini coon cat round out our little fur family. Hubby Todd and I share our home in Portland with these four wonderful creatures whom we love so dearly.