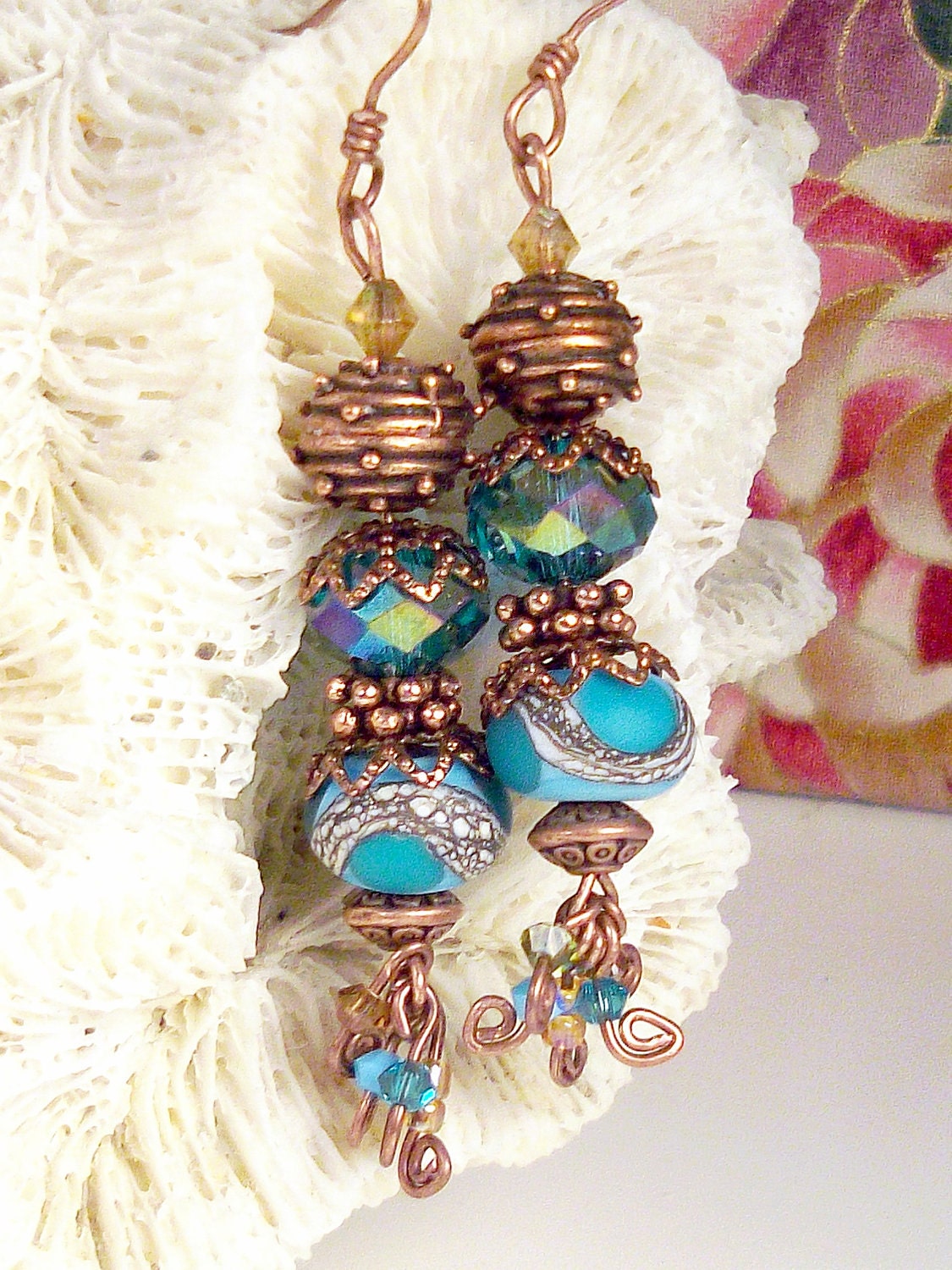 Welcome Team EFA newcomer
TashinkaBeadingHeart
to her first challenge entry with these lovely
Beehive Blues earrings
that are as colorful as the summer skies.
The topmost bead on this pair of earrings looks like a beehive. Thus, in my listing, I have referenced the immense danger to the survival of bumblebee pollinators with the advent of Colony Collapse Disorder. I think this entry would be great for the team challenge treasury because it not only features an animal element - the beehive - of a sky-flying animal, but also points shoppers to an article educating them about the larger ecological problem that we face with these critical little critters, and other bees as well.
I've been lucky enough to have had some time to volunteer at a local no-kill shelter in the past few years and found it totally rewarding. I could satisfy my craving to know and interact with cats of all "stripes." The only downfall is that I would love to take them all home with me - had a hard time leaving the place at night! I also am guardian to three - at the moment - rescue cats. <3<3<3 My donations to the
Michigan Animal Rescue League
are 10% of sales. This no-kill shelter is set up in a very poor section of town and I know they need every penny they can get.