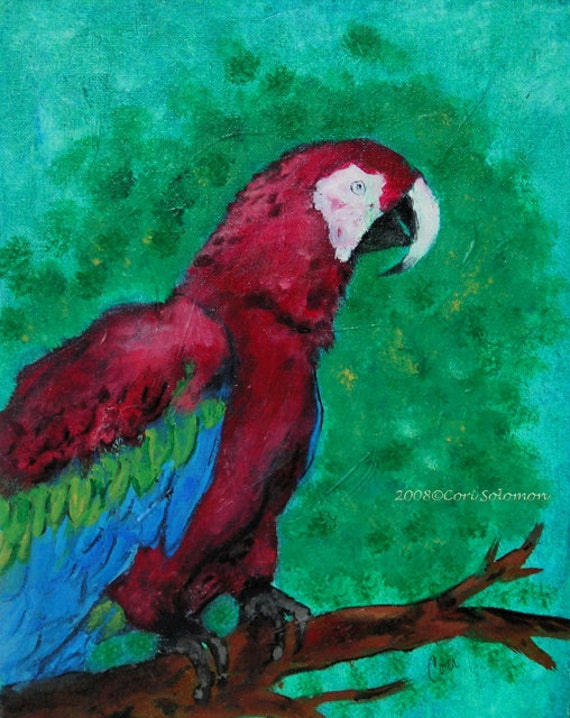 The sky is the limit and that is definitely the case for all birds. Birds can fly endlessly through the sky and than stop and take a breather. My acrylic painting,
Flying Colors
by
terikor
shows just that as a parrot sits perched on a branch of a tree musing as he decides whether to take off into the sky beyond. This artwork pays homage to our monthly challenge theme by showing the deep connection between birds and the sky.
While on vacation in Hawaii several years ago I took many photographs of Parrots. One of the photos was the inspiration for this acrylic painting. I was intrigued by the colors and how they reflected against the tree and sky.
I chose
California Wildlife Center
as the charity for Flying Colors because they rescue and rehabilitate birds. Once they are rehabilitated they are released back out into the Wild. Since a bird is the subject matter of my artwork it is only befitting that a charity that promotes the welfare of bird