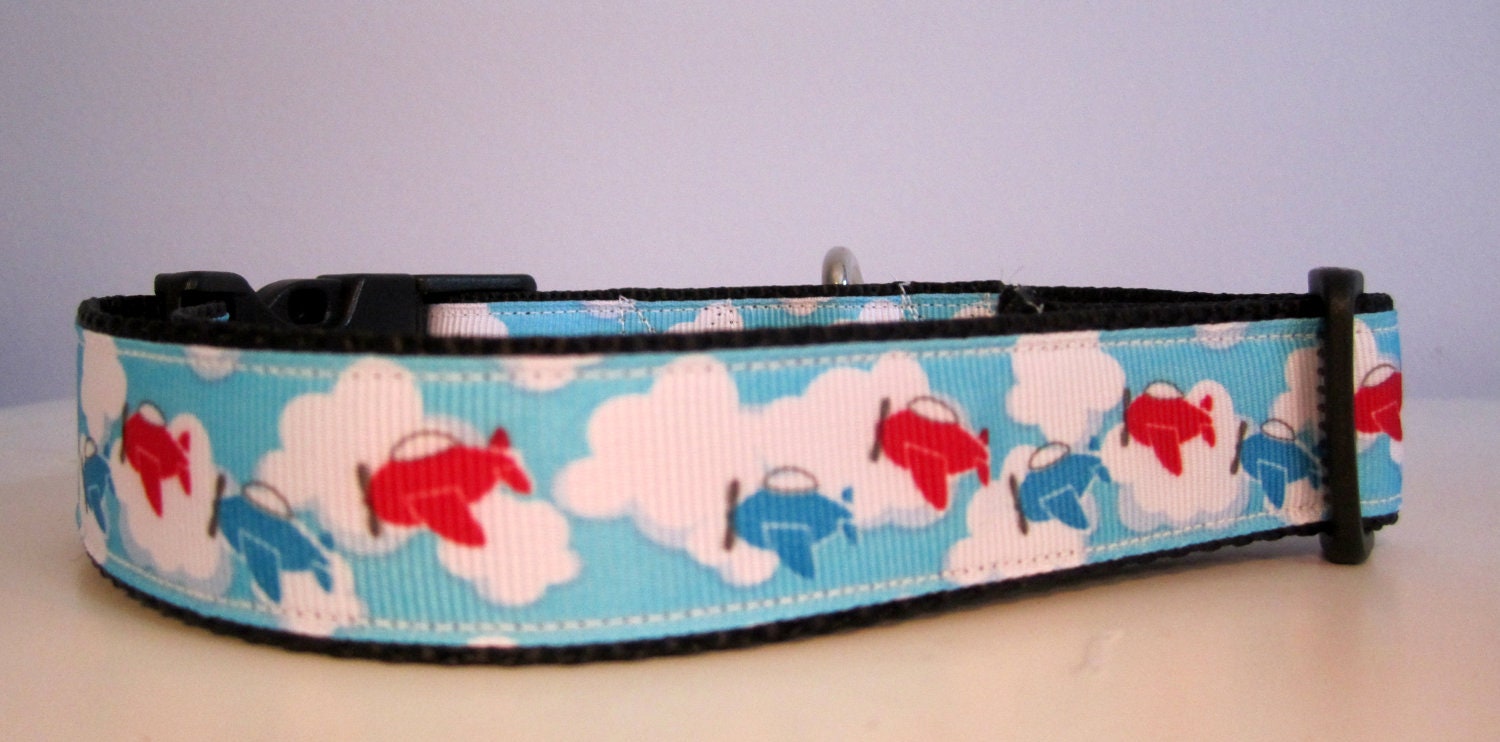 Soar the skies with this fun airplane dog collar.
For this month only, 10% of all sales from caninedesign will be donated to Fancy Cats Rescue Team. I usually choose dog rescues since I sell dog collars and leashed, but Fancy Cats really helped out a friend of mine last month.

She was socializing a stray kitten living under the deck. Really making progress too; she named the cat Squiggles and would follow my friend around the yard. Except she was going on vacation soon and didn't want to abandon Squiggles. She called the county shelter and many rescues in the area. There was no room anywhere for another cat. Except for Fancy Cats. They took Squiggles without hesitation. Here's hoping she finds a good home!