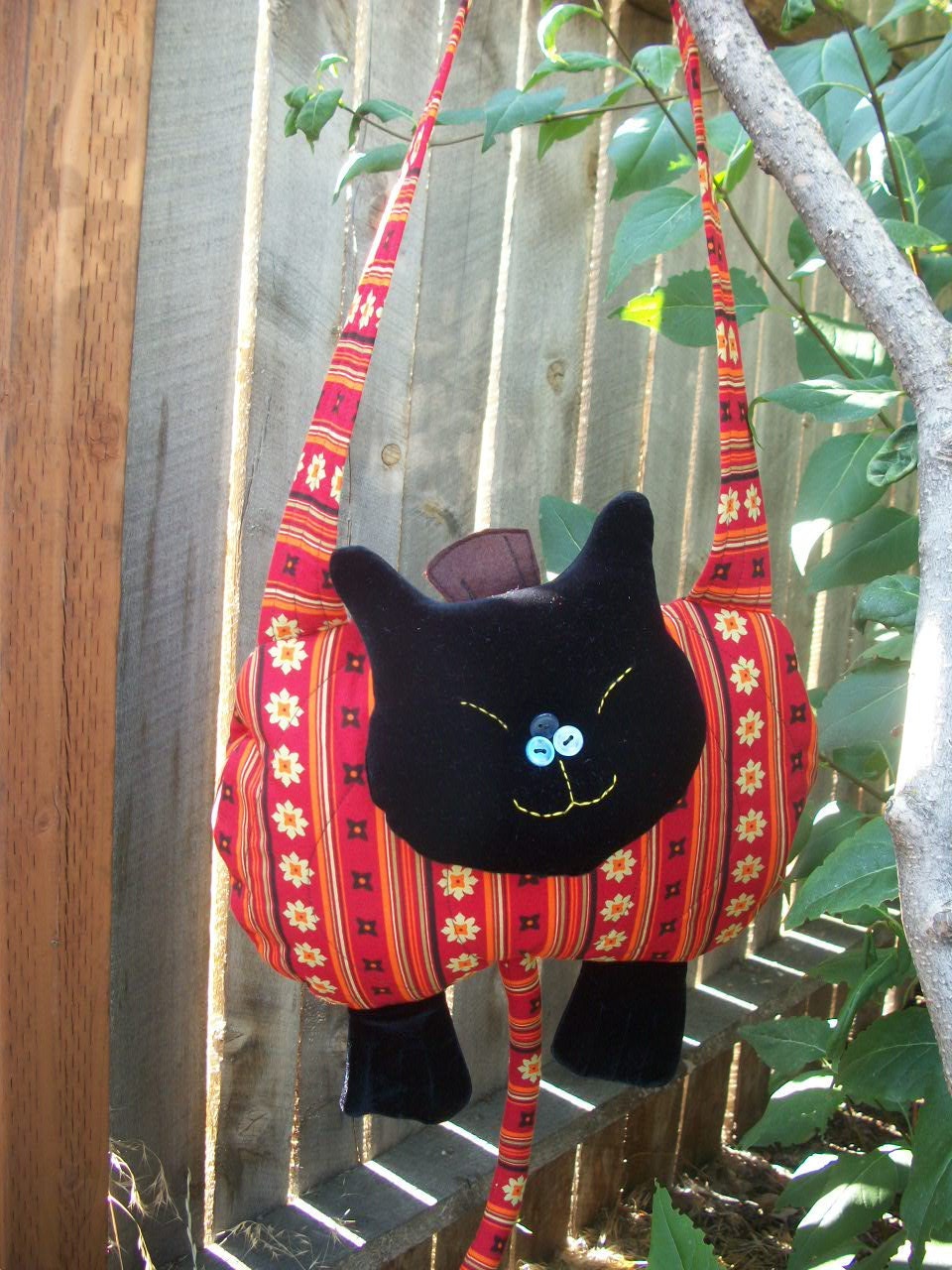 September on the farm is a harvest month which includes pumpkins! And of course no farm is complete without a cat patrolling about. This handbag by catcalls combines the two into a catkin purse. It is made with fall colored cotton fabric, quilted to a layer of fleece on the inside. Face and legs are made with a black velveteen.

10% of this sale will go the
charity of the month, and I hope to have enough to send a little over to Chriss at the Feral Cat Rescue as well.

I am currently the official tweeter for the team and contribute to blogs.