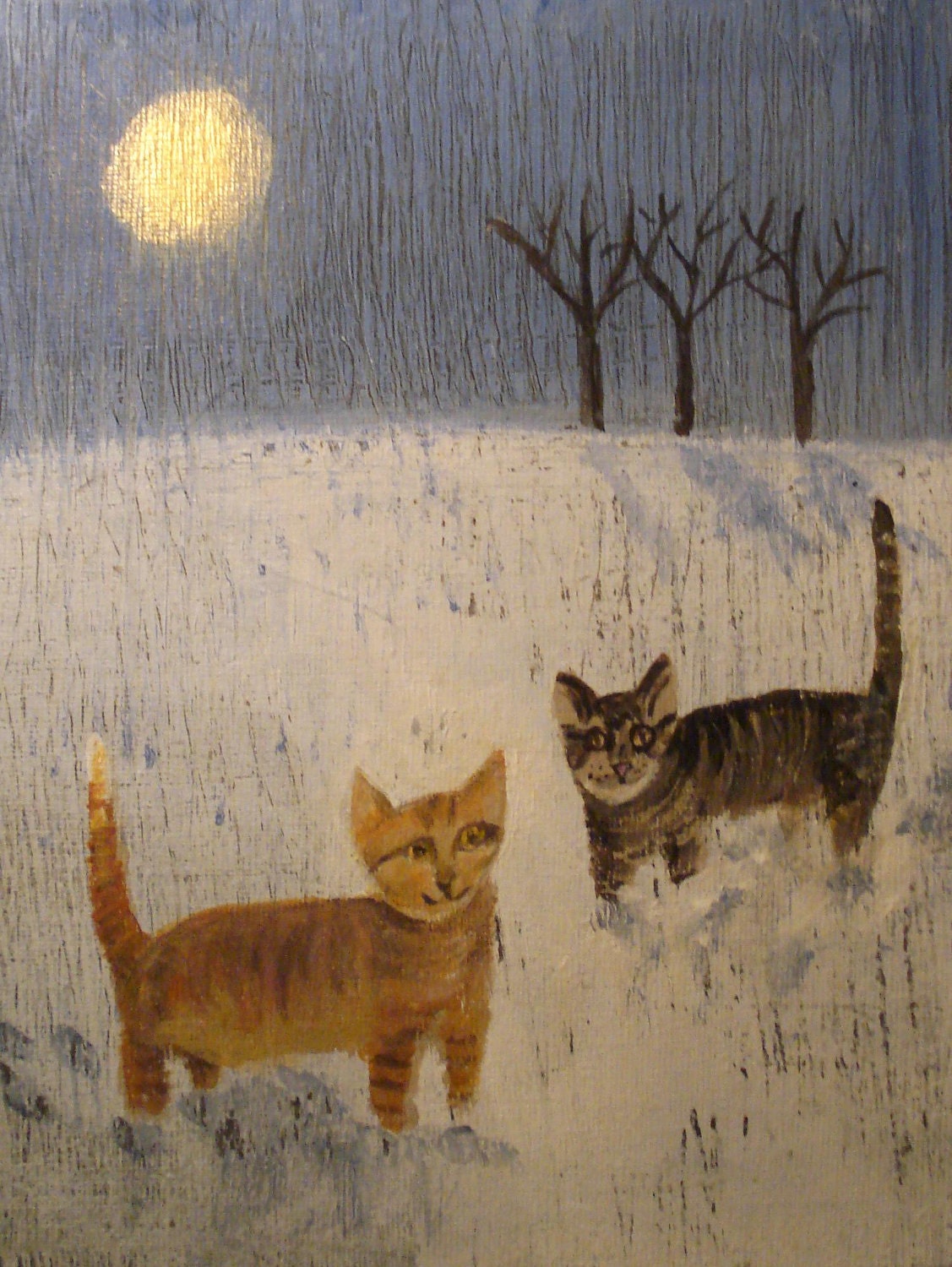 Sophia and Dubinsky are having so much fun in the snow! Truth be told, Dubinsky would be the only one having a great ole time in the snow, crazy cat that he is. Sophia would NEVER venture forth from her basket in front of the radiator to partake in such silliness.
This listing is for an 8 1/2 by 11 hand
embellished print
of an acrylic painting by the same name. Printed on acid free cardstock, the print by
LolaLynn
is enhanced with acrylic paints. Each embellished print is OOAK - no 2 being exactly alike.
10% of every item sold in our shop with the exception of the turtle paintings, is donated to
EFA's Charity of the Month Program
. 50% of our "Matthew and Me" turtle paintings go to turtle rescue and rehab.