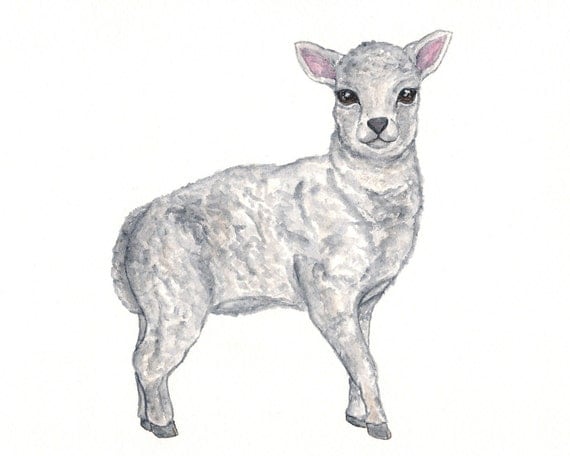 This sweet watercolor of a wintry white lamb by ThimbleSparrow is dedicated to Carmen, a little lamb who was rescued by Animal Place - a farm animal rescue. Her leg was in very bad condition and had to be amputated leaving her with the need for a prosthetic leg. She is doing so well adjusting to her new life but because she is still growing she will need a new prosthetic leg periodically until she is fully grown.

20% of the proceeds for this painting will be going to Animal Place to help little Carmen in her recovery as well as all the animals at their sanctuary.

I donate regularly to my favorite animal charities and donate a percentage of the proceeds from all of my original paintings to animal charities as well. I also particiapte in the EFA Charity Of The Month program.