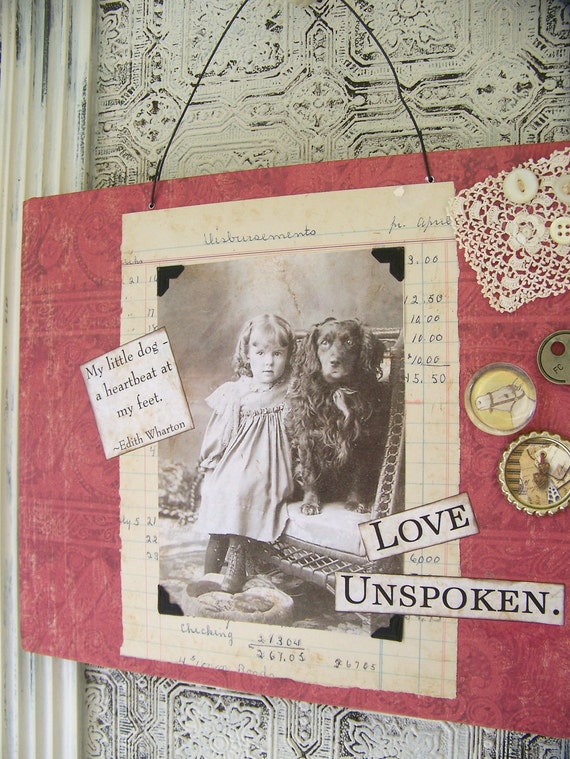 I believe this piece, a collaged memo board by QueenBe, speaks of how a person's love for animals can be left unspoken, but still felt. And certainly we can all feel the love a dog or pet gives to us, without them speaking it to us.

I am continuing to donate 10% of my shop sales to the
ASPCA, and am currently thinking of another animal charity to switch to for a while, since they are ALL worthwhile and needful. And I am always an advocate for adopting shelter pets, and having all animals neutered and spayed.