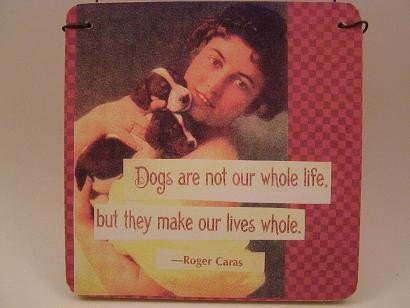 The quote on this
collage print
by
alteredgirl
reads "Dogs are not our whole lives, but they make our lives whole" which pretty much sums up why I believe it fits the "I love animals" theme! The collage features a vintage image of a woman holding two adorable little puppies.
I currently donate a percentage of my profits to
Alley Cat Allies
from all 3 of my etsy stores. I also donate through my ebay sales with their 'ebay giving works' program. I have 3 rescued cats at home and have rescued 2 bearded dragons in the past. Besides those things I am a vegan.