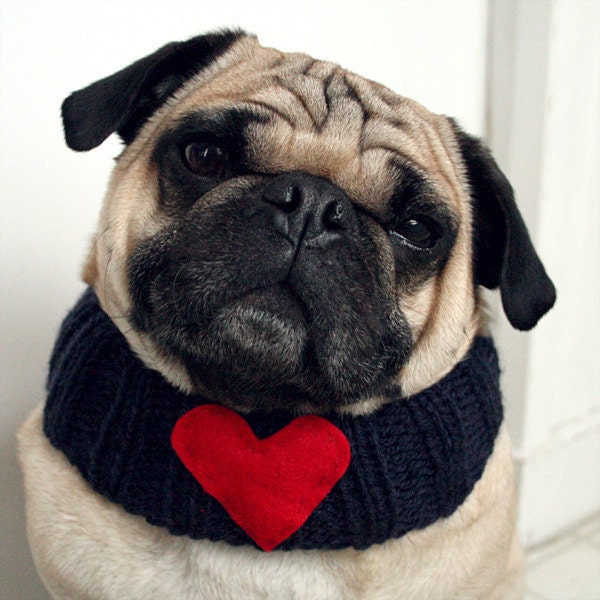 Dogs are lovers of a great many things. Whether it be squeaky plush toys, peanut butter cookies, belly rubs, or snuggling with their human family members, dogs genuinely adore life's little pleasures. It's evident that we could learn a thing or two from our pets who like to wear their hearts on their sleeves... or their collars, so to speak. This
Sweetheart Neck Warmer
by
jessicalynneart
is a charming and cozy reminder of the unique bond between animals and people.
Each month I support the
Pug Rescue of New England
as well as the
Massachusetts Society for the Prevention of Cruelty to Animals
by donating $1 from every sale to one these charities. I also donate knit pet accessories and stationery to shelter and rescue auctions to help them to raise money. I recently sent a hat to be auctioned for an organization that helps to build fences for chained dogs and to educate owners on the importance of getting rid of the chain and giving dogs the freedom and care that they deserve. Aside from my work with rescue efforts, I am a vegan who blogs recipes and promotes healthy living and I am also the challenge blog volunteer for our lovely team.