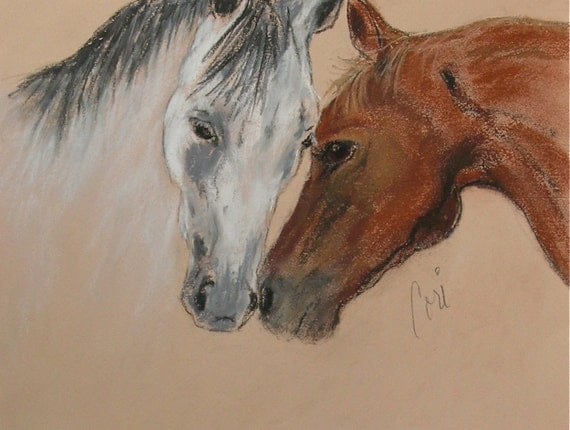 Love is always in the air in February and animals abound in love whether they give us unconditional love or they love each other. Depicting this months challenge theme, I chose a print I created from one of my original drawings of two horses, called Head To Head. Through these horses eyes you can sense the closeness and the love that these horses have for one another. There is a romantic quality to the simplicity of this artwork by terikor that enhances this love.

The charity I chose for this print is
Thoroughbred Placement and Rescue Inc. Since the print depicts thoroughbred horses, I felt it appropriate that a rescue related to horses be the recipient of a percentage of this print. Thoroughbred Placement and Rescue Inc was created to facilitate the placement and rescue of retired racehorses.