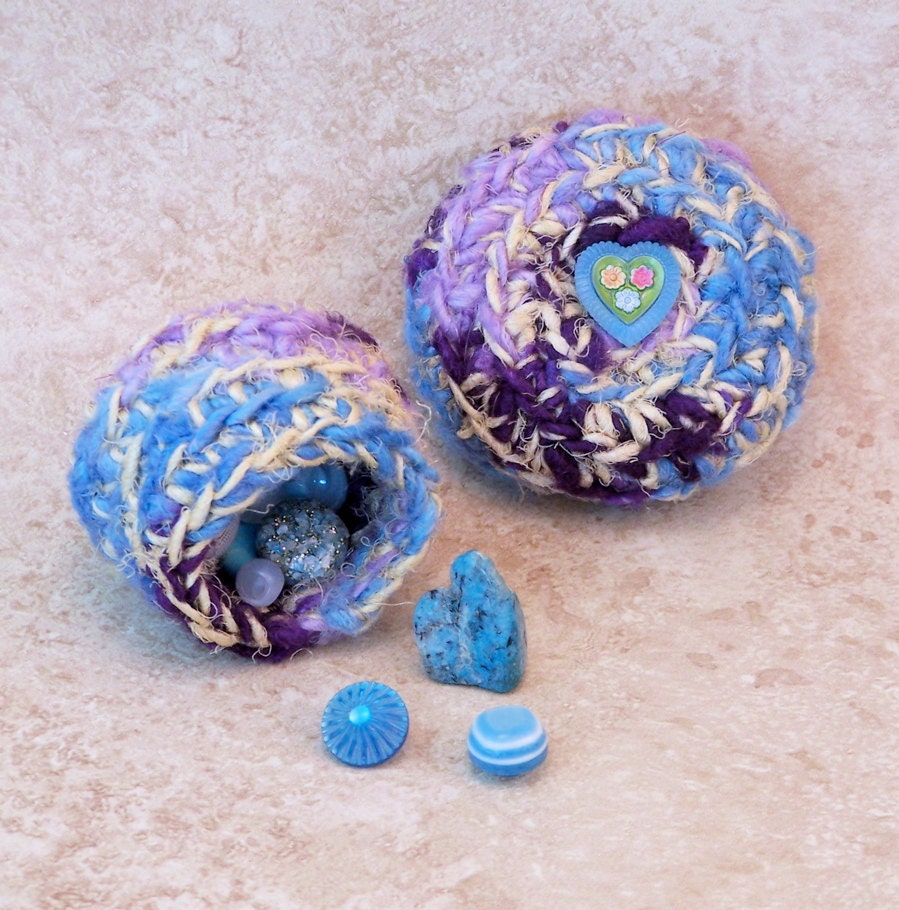 I Heart Flowers
is a lovely soft fiber arts container by
brizel4TheAnimals
featuring hand dyed vegan banana silk in tones of purple, violet, and aqua blue... paired with pastel yellow silk sari yarn- an upcycled material made from reclaimed loom warps. It has a lid of its own which is embellished with a hand painted Czech art glass button... a blue & green heart with three flowers at its center.
This sweet Silk Tapestry Art Box measures approx: 2 3/4" in diameter x 2 1/8" high with an interior box of 1 3/8" in diameter x 1 1/2" high. Its raw silk weight is roughly 1.2 oz (34 g).
ANIMAL CHARITY DONATiON
10% of all SILK TAPESTRY BOX sales will be donated to animal charities, notably Team EFA's CHARITY OF THE MONTH which differs each month. Please visit our team's website to read about this month's charity:
efaartistshelpinganimals.org/charities.htm
***
I own some 20 acres up in the mountains where I have planted orchards and floral gardens. Personal funds are put towards helping to sustain this habitat which attracts birds, butterflies, bees, bats, hummingbirds... and it is also a seasonal mating ground for dragonflies ! Twilight is part of a 2,000 acre ranch out in the chaparral wilderness where wild animals still roam.
I provide a home for my animal rescues, create & maintain habitat for wildlife to prosper, support animal welfare through petition & animal advocacy work, donate 10% of my Silk Tapestry Art Box sales to EFA's Charity of the Month, and promote & support Team EFA members through Etsy Treasuries & the EFA blog. I am also Team Captain, Membership & COTM Leader & Blog Editor for Team EFA !
***