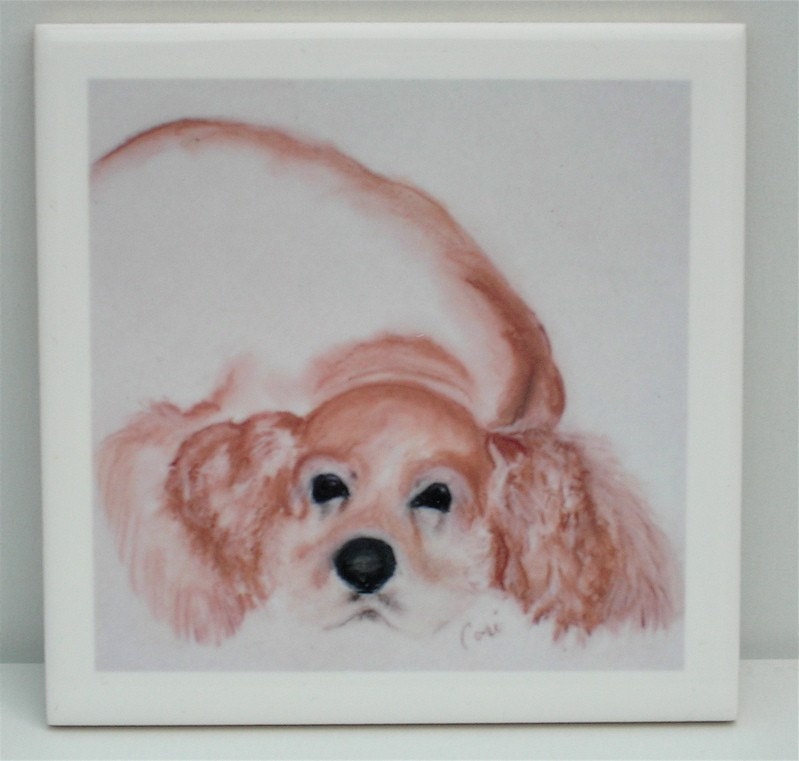 To each of us our house pet is special. We all love the unconditional love our pets give to us. Some people prefer a dog to a cat or they love both. Others prefer a particular breed. It really does not matter because they are all our pets and have their special place in each of our homes. In my case I have 4 Salukis and a cat and they pretty much rule the roost.

terikor
chose this tile coaster called Ipo's Dream to represent the March theme of house pets. I met Ipo, a Cocker Spaniel on one of my trips to Hawaii. He was the devoted pet of some friends who lived on Maui. I did several drawings of Ipo because he was such a love and had the most expressive eyes. As an artist I love capturing the essence of animals through the eyes. Your house pet can tell me so much as I look into his or her eyes. In all my animal art the eyes play a predominant role.

Since Ipo was a Cocker Spaniel, I think it only appropriate that I donate to a Cocker Spaniel rescue and as it turns out the Etsy for Animalsl charity of the month for March is a Cocker Spaniel Rescue,
Life's Little Paws. I therefore choose this rescue as the beneficiary from the sale of this Tile Coaster and all my other Cocker Spaniel artwork.