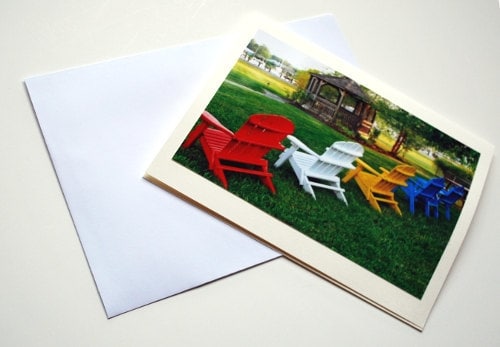 The photo featured on thus note card was taken on the Chesapeake bay in the summertime. This photo just screams "Summer! Kicking back!" The actual location was as laid back and beautiful as the photo.

JenniferLynn Productions, LLC
donates a portion of proceeds to animal causes, when possible. In addition, I donate my artwork a couple of times a year to animal-related fundraisers. I also have eight rescued cats and help out in the rescue community in any way I can.