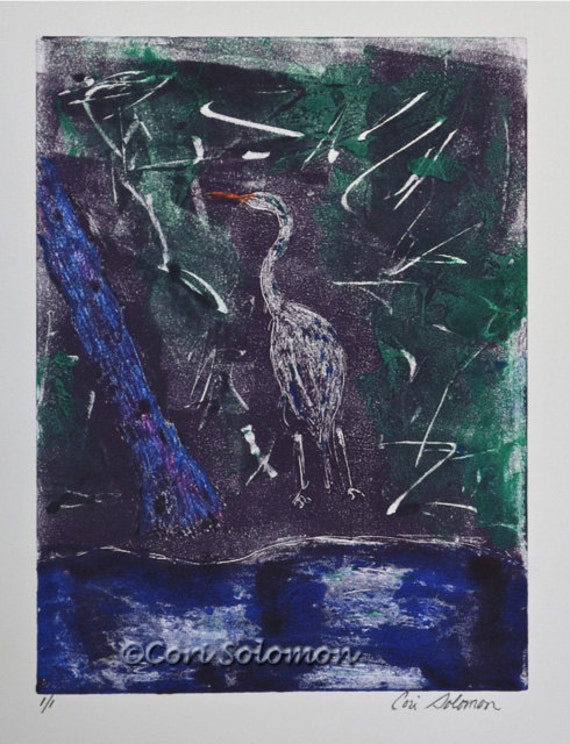 In different parts of the country summer is represented differently. In the marsh a stork surveys the scenery of a fallen tree. The stork can take a dip in the shimmering water that is ever present in the swamp. It is a quiet mystic and magical place with wildlife hidden in it midst. Marsh Magic, a monotype by terikor, depicts summertime blues, greens and purples in the marsh.

The charity I have chosen as the beneficiary of a portion of the proceeds from the sale of this Hand Pulled Print is
California Wildlife Center as they rescue coastal birds and rehabilitate and release them back into the wild.