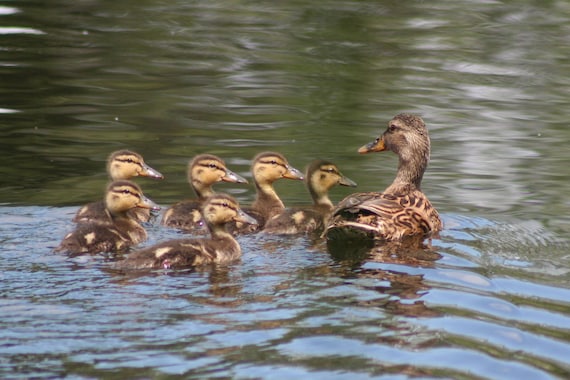 We saw this lovely duck family gliding on a local lake a few weeks ago. Once it was safe for the ducks and the other aquatic birds on the lake, my grand-dog Sam jumped in for swim. Early summer fun!

I support animal causes and charities through advocacy, volunteer work, and donations. I donate proceeds from my Etsy sales from
sue8261 to Animal Rescue Corps, as well as to our team's charity of the month. I also donate jewelry and note cards to our local humane society for sale in their gift shop.