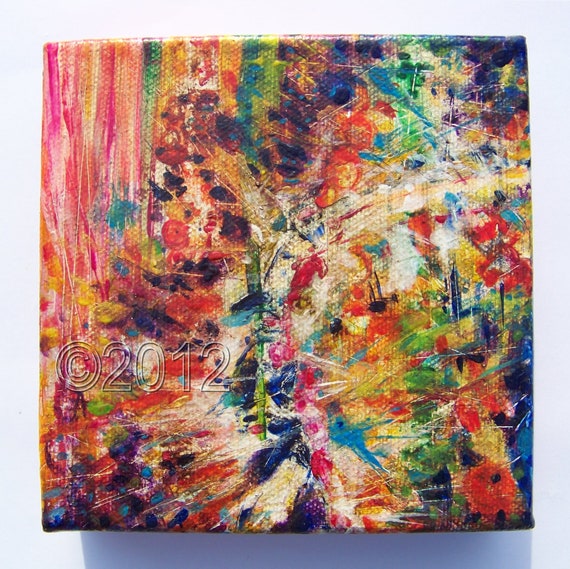 "Creation"
is an abstract acrylic painting by
The Blue Windmill
, measuring 5"X5".
Price $85.00; 8.50 will go to,
Search Dog Foundation
. SDF is our current COTM, which I support.
SDF's mission is "to strengthen disaster preparedness in America by partnering rescued dogs with firefighters to find people buried alive in the wreckage of disasters."