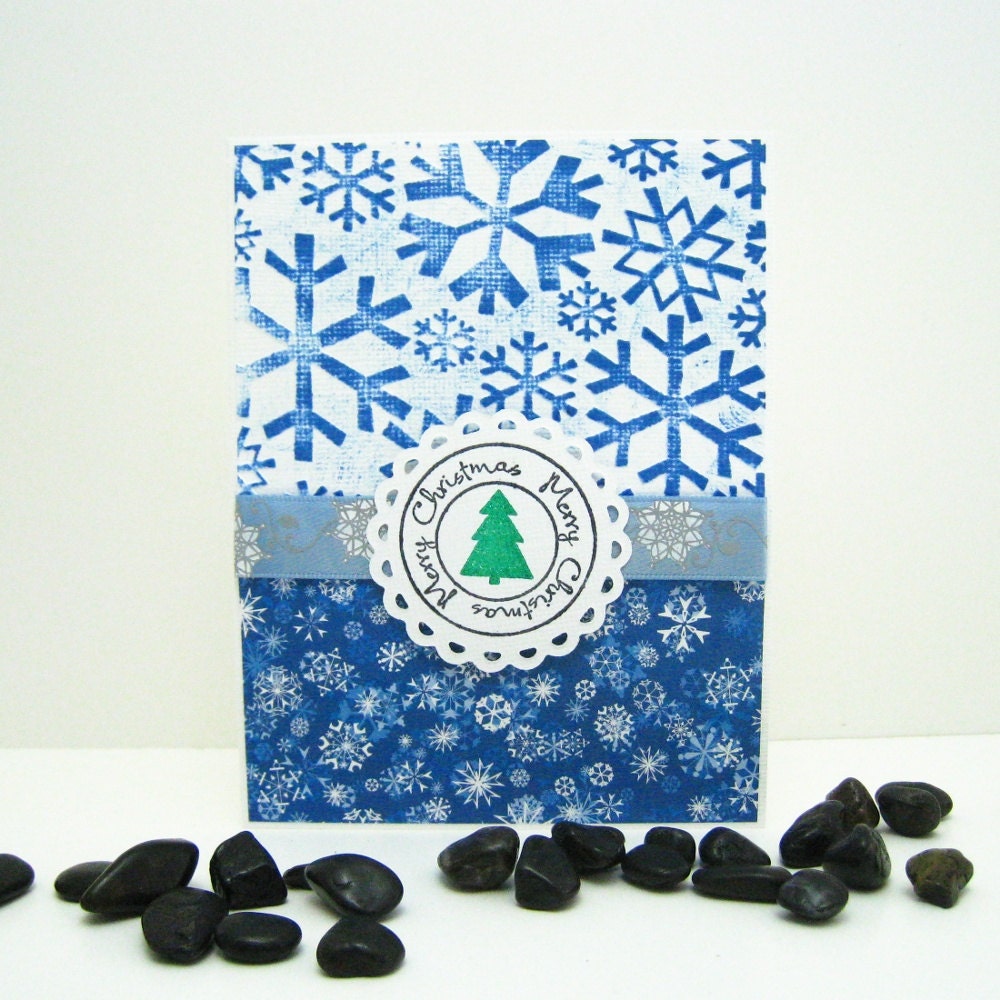 This handmade Christmas card with envelope is all a fluster with snowflakes: both printed and embossed. The embossed snowflakes were hand inked. Even the ribbon has snowflakes. The centre medallion reads "Merry Christmas". This card will stand out in your recipient's Christmas card collection this year. The retail price for this card is $4.50.

10% of the proceeds from this card will support the Southern Ontario Animal Rescue (SOAR):
www.soardogrescue.ca/index.php
FairyCardmaker
supports this animal rescue because it is a registered charity active at the local community level and 100% run by volunteers. 10% of the proceeds of the Christmas card (or $0.45 in this case) will be added to the annual fundraising total that FairyCardmaker donates to this charity. In addition to proceeds from certain card sales, FairyCardmaker runs card and paper-crafting workshops where some proceeds of the workshop fee and raffle tickets are donated to SOAR. The goal of FairyCardmaker's fundraisers is to generate enough funds for SOAR to cover the rescue, foster costs and adoption of one dog per year.