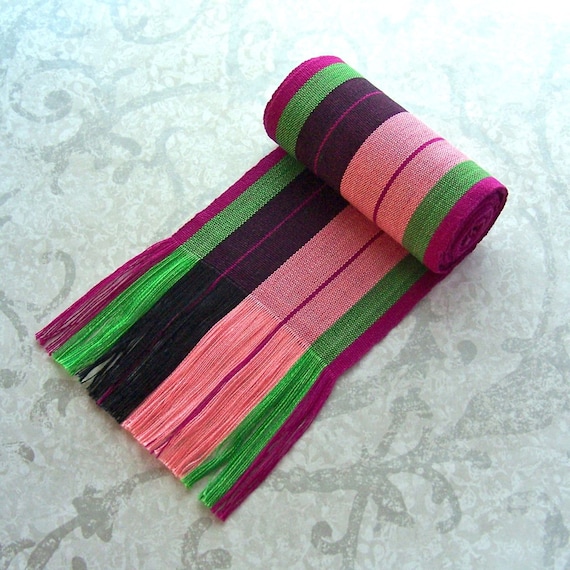 This bold vintage ethnic
sash fabric
, celebrating waning summer colors, is a handwoven cotton textile from Guatemala and features large striking stripes of black, dusty rose, and fresh green with deep magenta edging and accent stripes (no.71).
3 5/8" wide by approximately 89" long, this fabric is great for belt and obi making... costumes, outfits and embellishment projects... for making guitar or drum straps... for making hat scarves or head bands... use as decorative trim or as small banners... or anything else that your imagination would like to make with it !
$27.95
***
Animal Charity Donation
A minimum of $3 to $4 for each sash fabric that is sold here at
Brizel4TheAnimals
will be donated to animal charity, notably Team EFA's CHARiTY OF THE MONTH which differs each month. Please visit our Team's website to read about this month's charity:
efaartistshelpinganimals.org/charities.htm
Each COTM is nominated by a member of Team EFA - the charity undergoes a detailed investigation by our COTM Co-Leader to insure 'quality control' - is then promoted by our COTM Treasury Leader with a fabulous weekly Etsy collection which is posted / tweeted / pinned thru our social media channels and as Team EFA's blog editor, I typeset the COTM articles on our charities each month. With this much effort and care, and as Team EFA's COTM Leader - I naturally choose to support and donate to these wonderful charities !
This month our COTM is Search Dog Foundation:
www.searchdogfoundation.org/
Check them out !