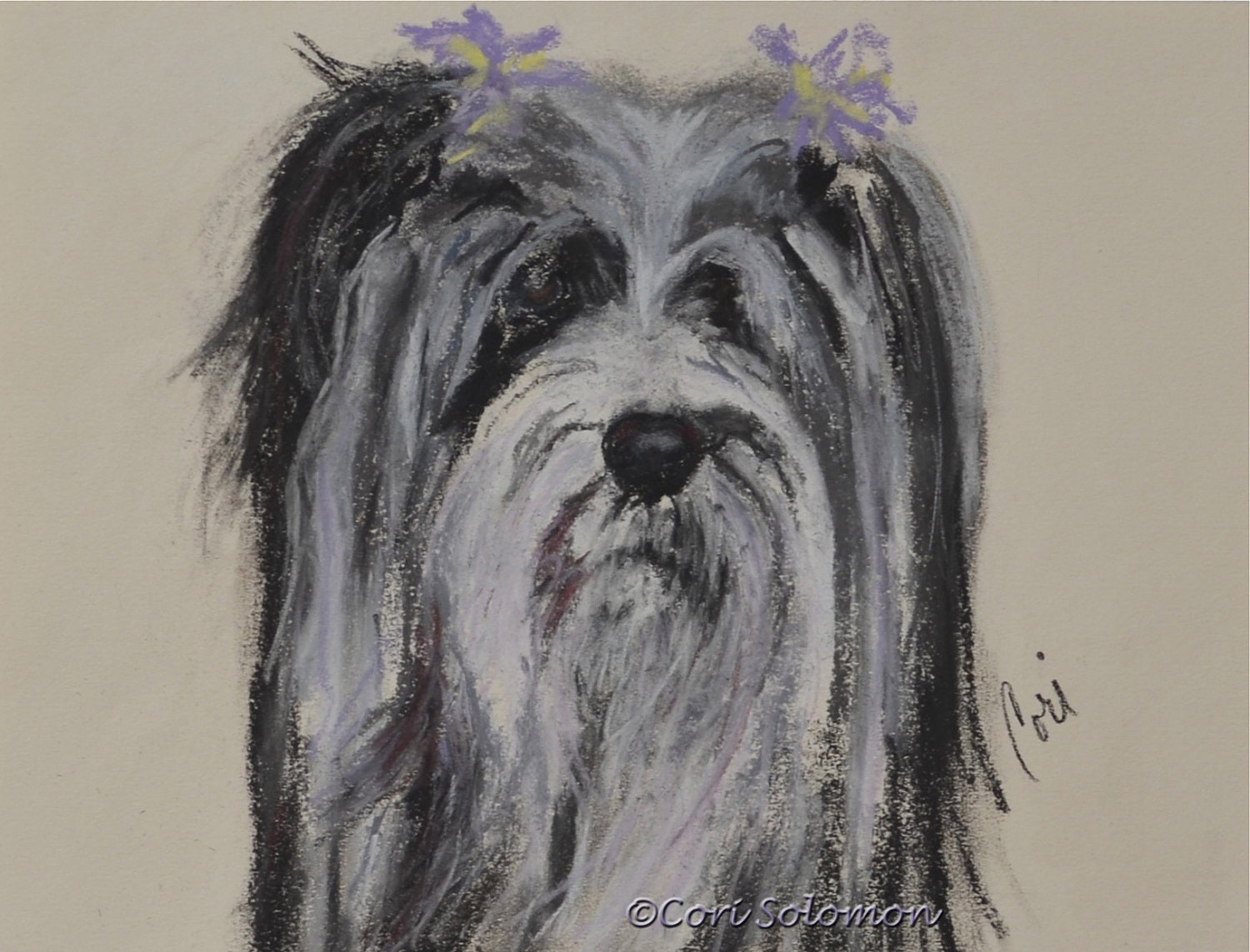 This original pastel drawing by
terikor
titled
Sydney
has special meaning for me. Sydney was one of the many dogs I met when I was reporting for
Examiner.com
at the Westminster Dog Show last February. Behind the scenes in the staging room at Westminster you get to visit with many different breeds and learn about them. Not all dogs attending Westminster are just show dogs. Sydney's story was an endearing one that immediately grabbed me and I knew that that I wanted to draw her portrait. This Tibetan Terrier was attacked by a Bobcat. The vets did not think she would live and if she did they thought she would loose her leg. Fighting the odds, Sydney persevered recovering fully going on to become number 5 in Tibetan Terriers. There is something about Sydney that reminds you of an old soul as you look into her eyes. Perhaps it is that she has been through so much. Those eyes captured me and this drawing is the result of my short visit with Sydney.
This unframed drawing is 8.5" X 11" and is priced at $100. 10% of the proceeds will benefit the
Search Dog Foundation
. You can visit their
Facebook Page here
.
I chose the Search Dog Foundation as the Charity for several reasons. First Syndey had tremendous drive to live just like the drive of those rescue dogs at the Search Dog Foundation who assist in finding people buried alive in the wreckage of disasters. I also choose this charity because the Search Dog Foundation is the Etsy for Animals Charity of the Month making it befitting to honor the Search Dog Foundation in more than one venue.