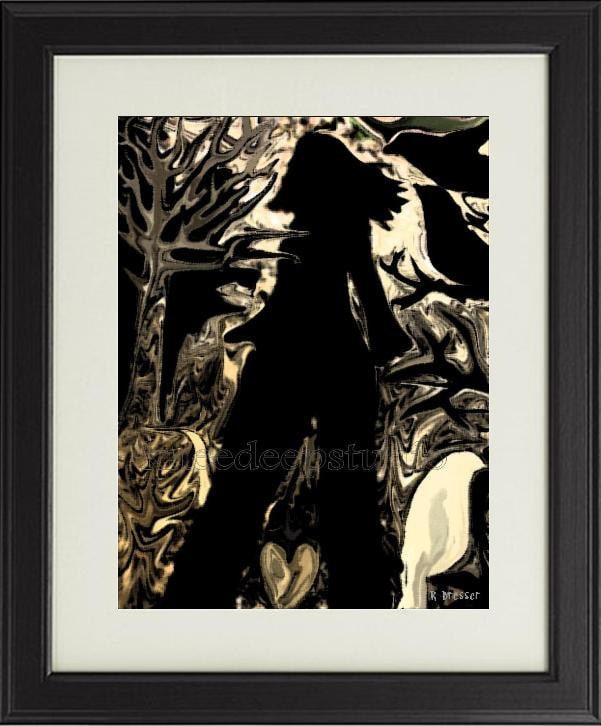 This altered photograph by KneeDeepOriginals features ravens and shadows that complement the spookiness of the October challenge.

As always, I am dedicated to helping the cause of homeless animals in my community and counties beyond by promoting those in shelters and foster homes, by donating portions of my sales to these organizations, and by donating art and music for their benefits, fundraisers, and events.

We currently have three rescue dogs and one rescue cat in our home, some of many we've had over the years, and they are so much a part of our lives, I can't imagine living without their wonderful companionship and love. It is for that reason that I work at educating folks about fostering animals and adopting pets through shelters and rescue orgs. rather than purchasing full bloods from individuals and/or pet stores.