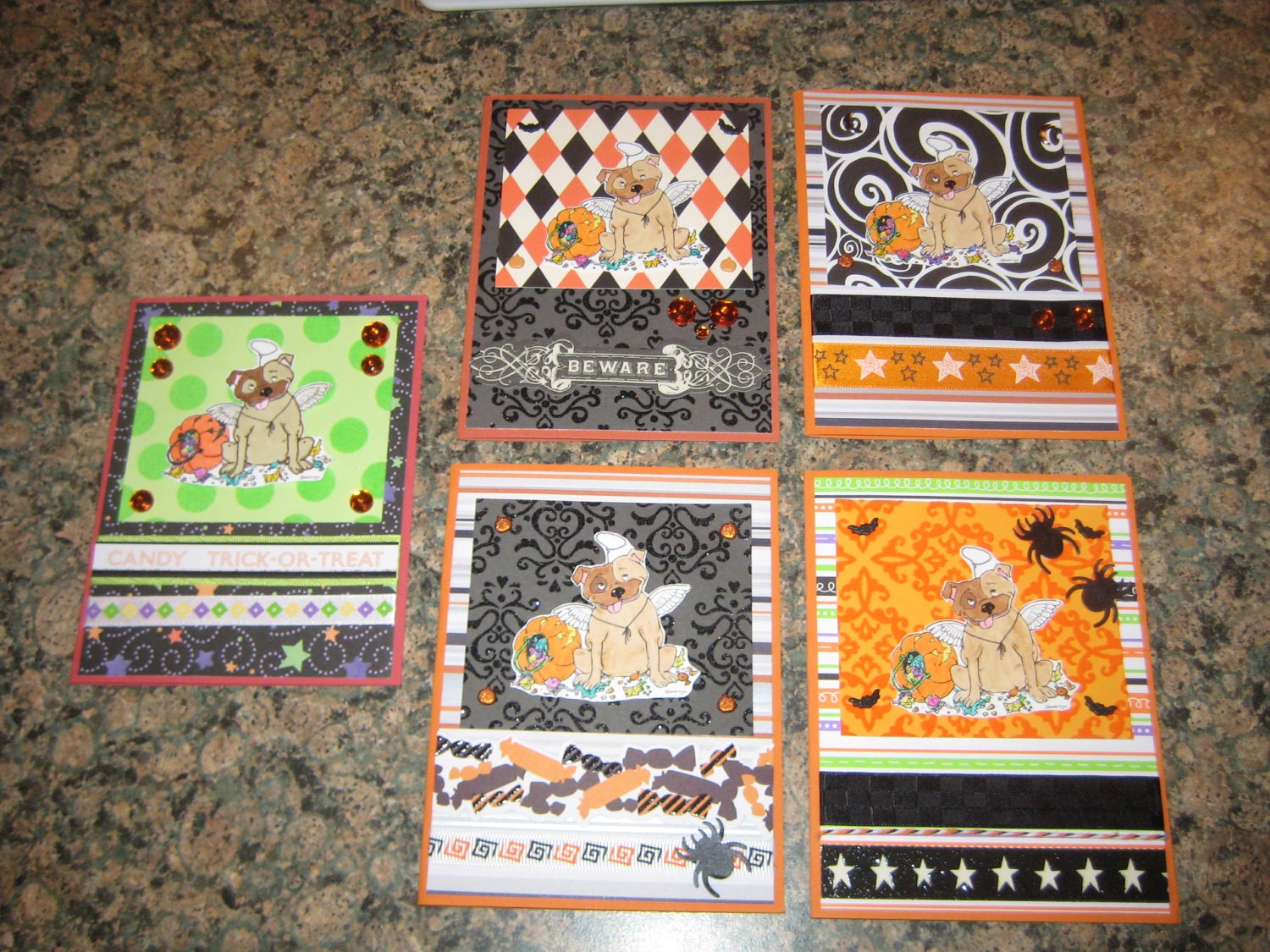 Things that go bump in the night...my dog, getting into the Halloween candy! Okay, so my dog is smaller than this one, but she loves to steal plastic pumpkins, whether they're full of candy or not!

This set of 5 cards by scrappyrat are even prettier in person.

This month designated charity items will be donated to the Baldwin County Humane Society ! They foster, vet, and adopt out homeless animals. The goal of the organization is to "eliminate the number of abused and abandoned pets through spay/neuter, education, rescue and adoption."