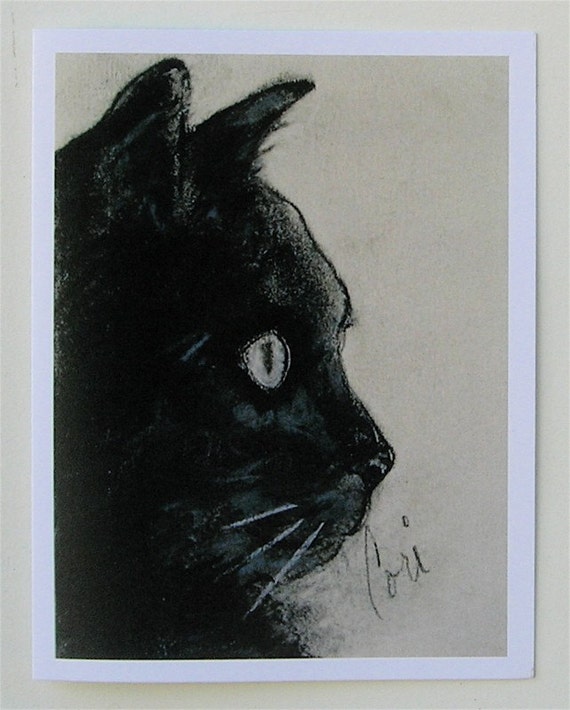 All cats prowl around at night. If you are the proud owner of one you have often heard them going bump in the night. The black cat is probably the most representational bumper in the night as it can be scary and ominous especially as Halloween approaches. Black cats are thought to be superstitious to some and are the hardest to place in rescue. This is a misnomer because the black cat is just as lovable as any other cat. Because black cats are not as easily placed, I felt that this color of cat is the ideal subject to represent this month's theme. In The Dark represents a silhouette profile of a beautiful black cat. The original drawing by terikor was a commission that I decided to have created into note cards.

Hopefully by seeing beautiful images of black cats in art more people will become aware of the need for forever home for them.

Tabby's Place is one of several charities I donate to with the sale of my cat art. I choose my charities I donate to based on the type of art I am depicting.