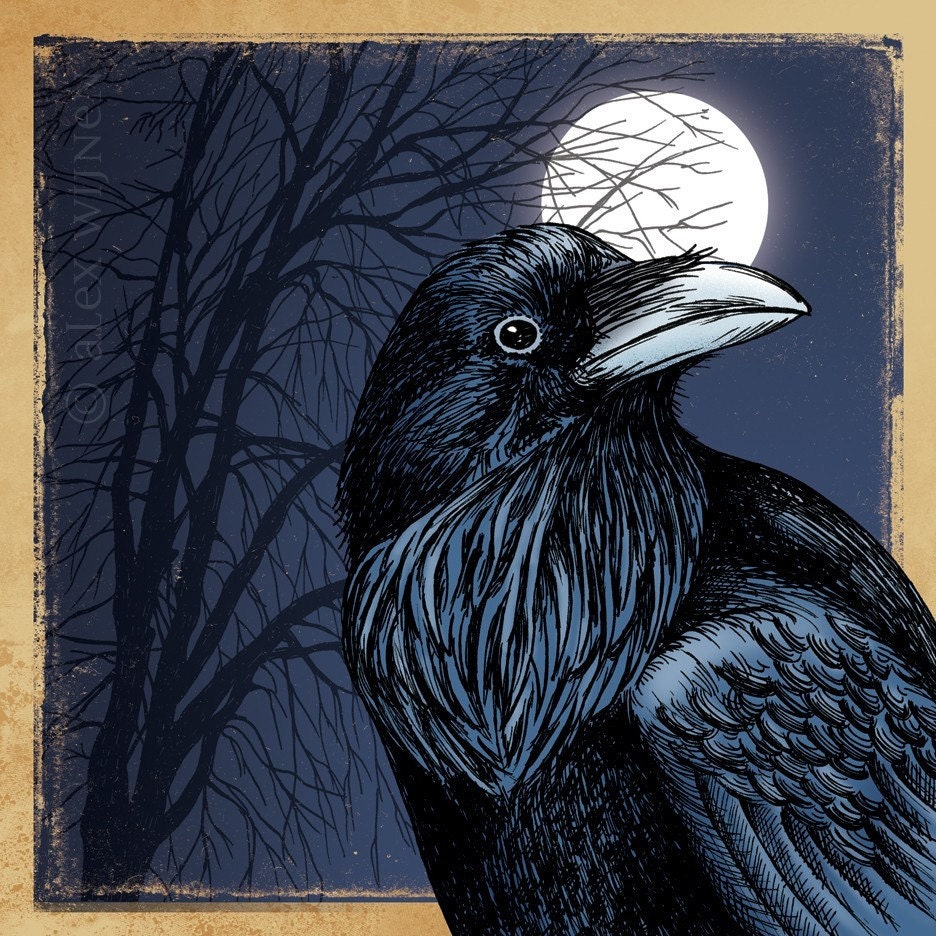 This crow print by alexwijnen is one of my all-time favorites that I've created – and apparently others like it as well since my 8x10 limited edition is almost sold out (just one print left).

I love the mystery around this print, very moody and somewhat spooky with the full moon, yet I tried to make sure the crow himself still looks friendly.

I love animals and have created a cozy nest here in Portland, Oregon, with my hubby, two dogs and two cats, all rescues. As a graphic designer, I'm thrilled to help out the Oregon Humane Society by donating half of my design costs to create their quarterly magazine. They're also my non-profit of choice and $5 of all sales of my dog prints go directly to them. They are 100% privately funded (zero state or federal dollars) so it's even more impressive to me that last year they adopted out over 11,000 cats, dogs, and small animals.