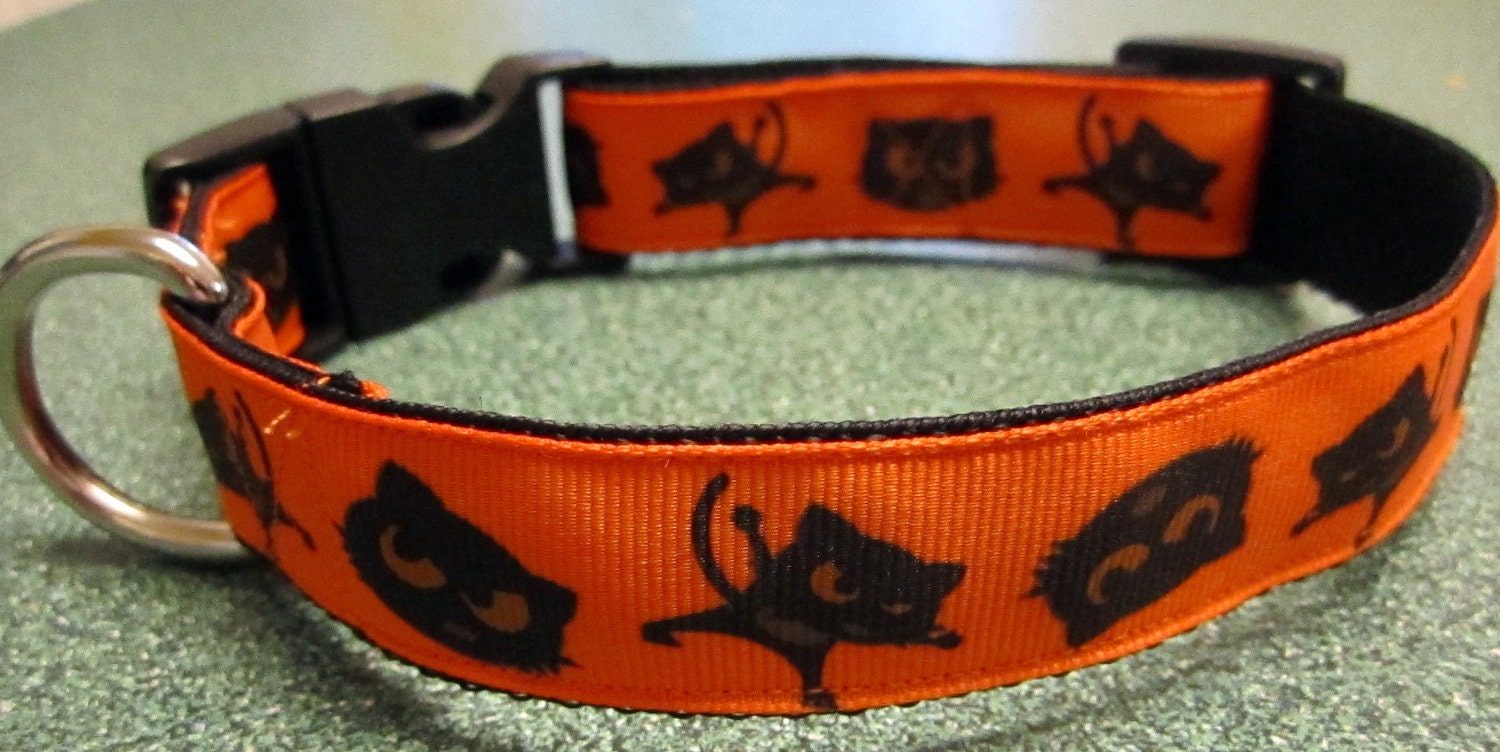 The Creepy Cats Collar by caninedesign is every dog's nightmare, making it perfect for Halloween trick-or-treating.

10% of all purchases benefit Lucky Dog Animal Rescue in the Washington, DC area. Lucky Dogs come from high-kill shelters in Virginia, West Virginia, North Carolina, and South Carolina. They work with shelter partners in low-income and rural areas where hundreds of highly-adoptable dogs are euthanized each month due to overpopulation problems, lack of spay/neuter education and inadequate funding.

Lucky Dog does not have a shelter facility. All dogs stay with foster homes with volunteers.